uPPER GALLATIN RIVER RIDE (2023)

Ride with us into upper Gallatin River, just below its headwaters in the Gallatin lake.
Spend 3 nights and 4 days camped up on the upper Gallatin River.  In this beautiful part of Yellowstone there are good chances to see wildlife near Big Horn Pass, catch some wild trout in the Gallatin River, enjoy wildflowers in the meadows and hillsides.  Our first day will be spent riding up the upper Gallatin River to a camp right on the rivers edge.  The following days and nights will be spent hiking, riding, fishing and playing.  This is a place for family and fisherman alike.
$2,840.00 per person (4 Day)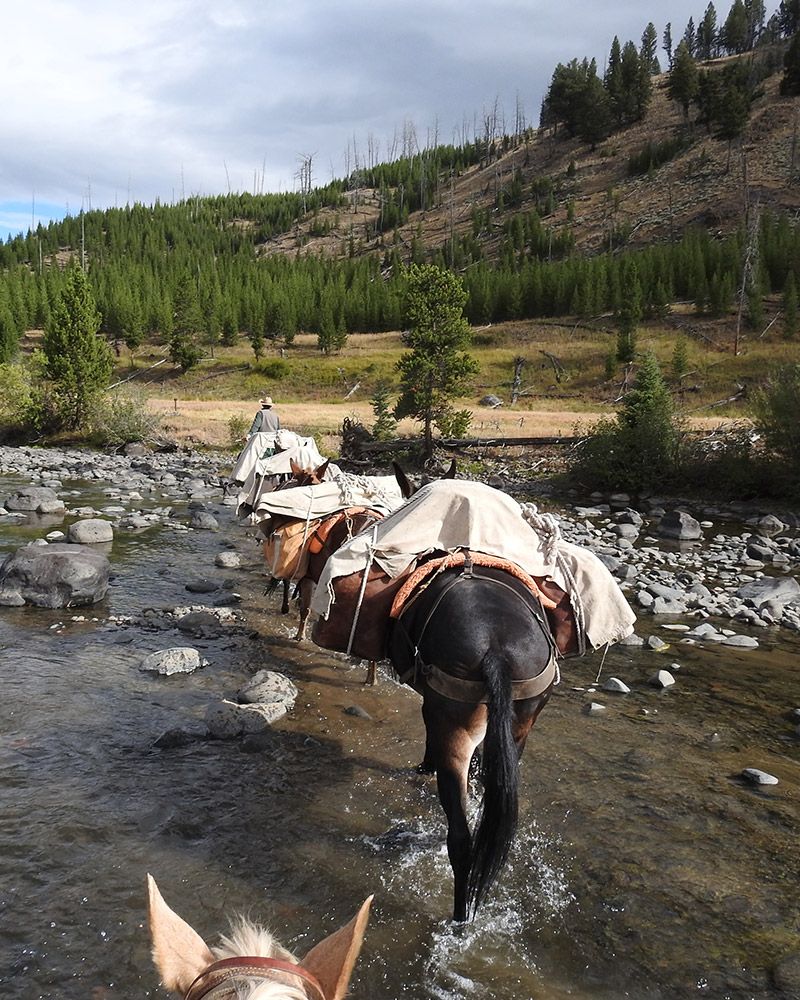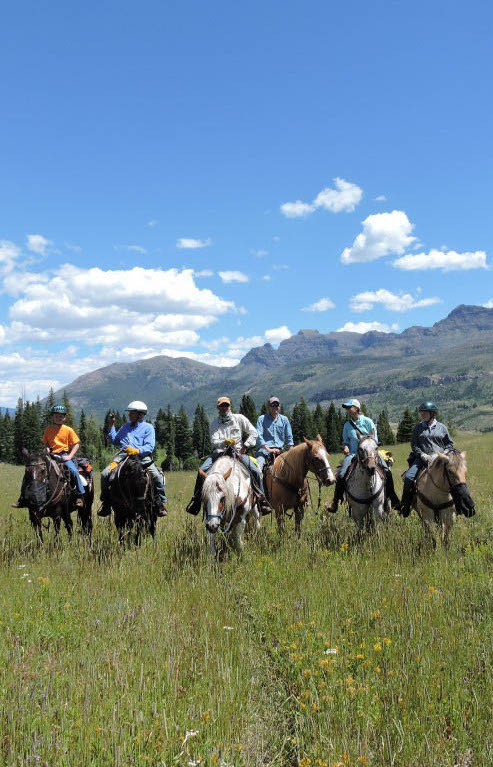 Sportsman's Lake Listening for the Elk Bugle

Ride with us into Sportsman's Lake, a beautiful high country lake nestled at the base of Electric Peak.  This trip will feature the less traveled season of late summer / early fall in Yellowstone National Park. The wildlife are more active and the scenery breathtaking. Bring your camera! Up here we have seen moose grazing with our horses, elk crossing the creek below camp and wolves trotting down the trail. Take time to catch the perfect shot of the aspens in their full golden glory around the high mountain Sportsman's Lake.  This time of year, the elk are beginning their annual rut and on a cool evening they often will make their classic bugle call to challenge other bulls.  The haunting sound echoes through the hills in the evenings and the mornings. Joins us in listen to the elk in the beautiful place.
$1,935.00 per person (3 Day)